24 Feb

Leadership Southeast Georgia Launches 2020 Program in Glynn County with Study of Natural Resources

Leadership Southeast Georgia Launches 2020 Program in Glynn County with Study of Natural Resources

(GLYNN COUNTY, GA) The 28 members of Leadership Southeast Georgia's (LSEGA) class of 2020 launched their first session with a close look at the coastal region's natural resources in Brunswick, Ga. and on Little St. Simons Island.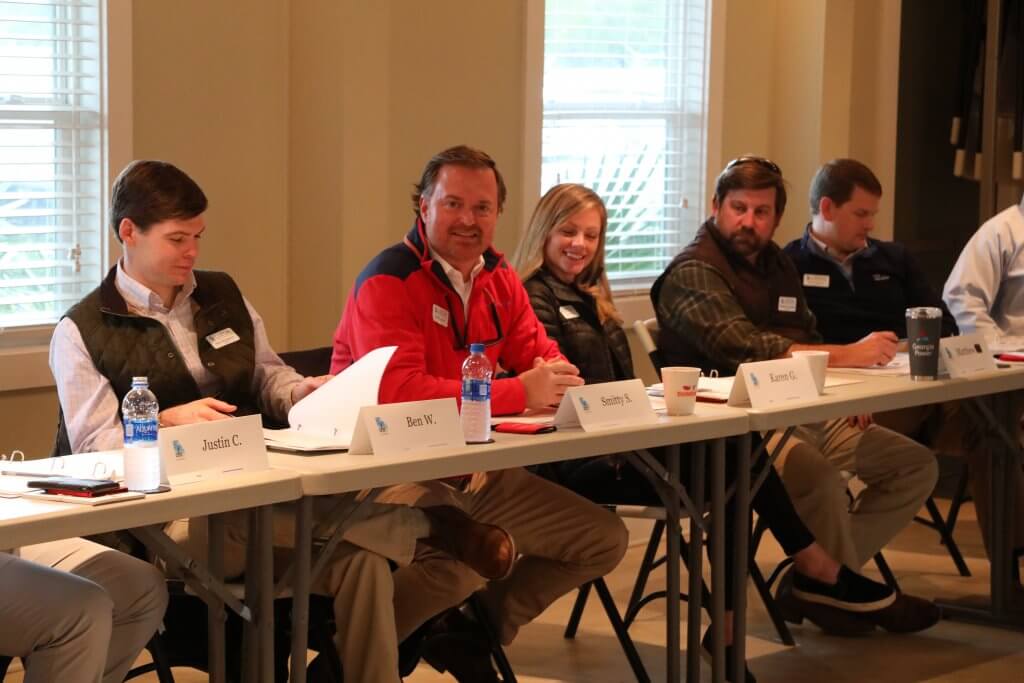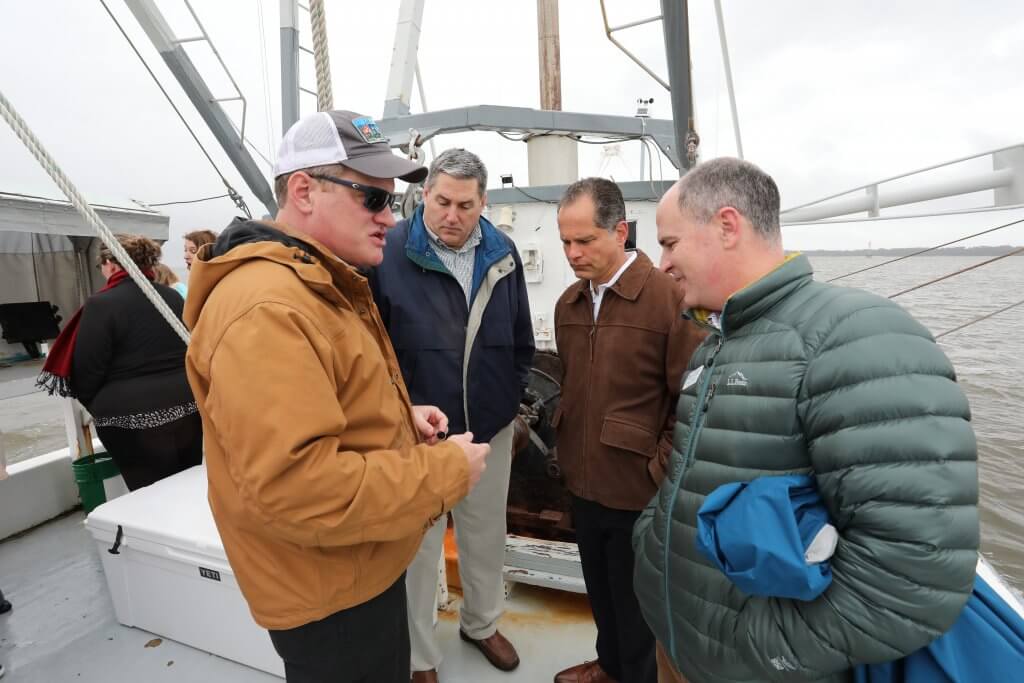 The leadership program draws together business and civic influencers from throughout Georgia's 10-county coastal region to offer an in-depth look at the region's challenges and assets. Members of the class also benefit from networking opportunities designed to boost collaboration and cooperation throughout the region.
Heard Galis, one of two principals at Galis/Stewart Insurance in Brunswick's Historic District, was the session coordinator for the first of the five weekends. He graduated from the LSEGA program in 2017.
The session began with a shrimp boat excursion in the waters off Brunswick. Led by the Georgia Department of Natural Resources (DNR) staff, participants received a first-hand look at the fruits of Georgia's traditional shrimp industry, as well as the barriers it faces. The class learned about the many ways our Georgia coastline is unique from the nationally recognized conservation efforts to the biology itself. Professionals at DNR also reviewed critical issues facing the region's beloved coast and explored solutions such as rainwater capture, living shorelines and habitat restoration.
That afternoon, the group traveled by ferry to Little St. Simons Island, where the remainder of the three-day session was held. The class spent this time on the island between classroom sessions and outdoor activities that included a natural resources scavenger hunt.
"Little St. Simons Island is the perfect setting for the first session," said Brynn Grant, chair of the LSEGA board of directors. "A bit of isolation on one of Georgia's glorious barrier islands is a great backdrop for class members to get to know one another and begin developing the relationships that make the program so strong year after year."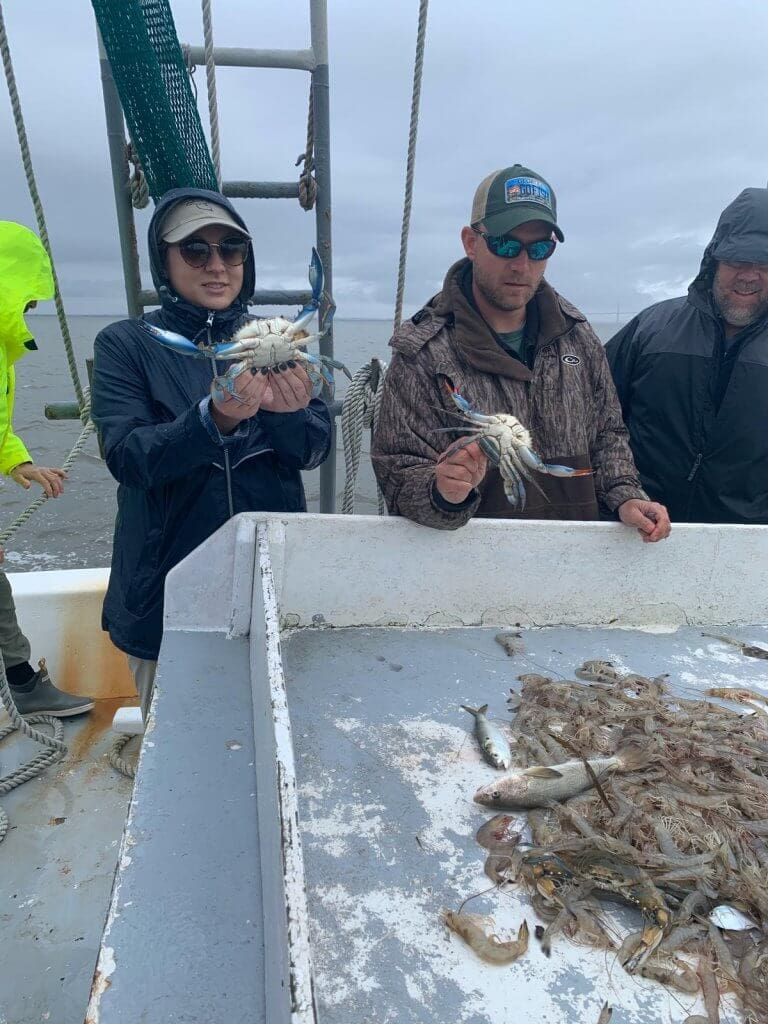 This session was supported by sponsorships from Coastal Outdoor Adventures, Galis/Stewart Insurance, J H Parker Company, Inc. and Pinova. The 2020 program is proudly sponsored by Evans General Contractors; Gulfstream Aerospace Corporation; FPC of Savannah; Georgia Power; Georgia Southern University; P.C. Simonton & Associates, Inc.; the Savannah Economic Development Authority; Thomas & Hutton; Coleman Company, Inc.; Hussey Gay Bell; AT&T; and IDS Alarm Services, Inc.
The next session will take place March 5-6, when the group will travel to Bulloch and Screven counties for programs on education and agriculture.
ABOUT LEADERSHIP SOUTHEAST GEORGIA Leadership Southeast Georgia is a five-month region-wide program designed to equip, empower and connect community leaders to most effectively advance positive growth and improve the quality of life in the southeast Georgia region. The executive board and program participants represent a variety of industries across Bryan, Bulloch, Camden, Chatham, Effingham, Glynn, Liberty, Long, McIntosh and Screven counties. From February through May, the class spends two to three days a month traveling to surrounding counties exploring regional issues such as healthcare, education, natural resources, economic development and transportation. For more information, visit https://www.lsega.com/
CONTACT Brynn Grant Chair Leadership Southeast Georgia lsegainfo@gmail.com
MEDIA CONTACT Cynthia Cradduck Cecilia Russo Marketing cynthia@crussomarketing.com 912.856.9075